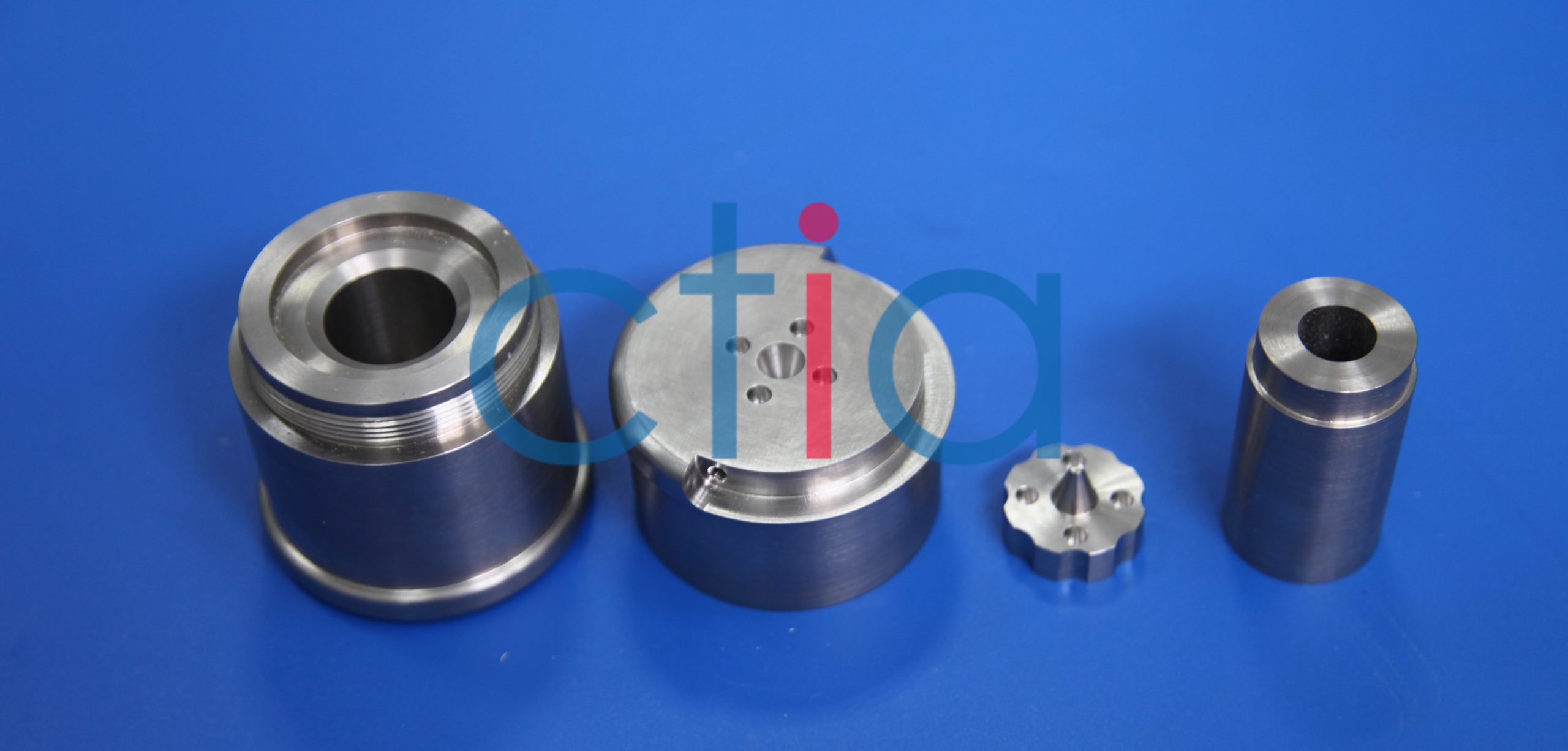 Tungsten Alloy
Total 10 Articles
Military tungsten alloy, Tungsten alloy shielding, Tungsten alloy cube, Tungsten alloy sphere, Tungsten alloy plate, Tungsten alloy tube, Tungsten alloy ring, Tungsten alloy rod, Tungsten alloy block .
Tungsten alloy plate can be used as counterweights, such as mechanical hammers and flying hammers, and can also be used to process shielding parts such as X-ray targets and collima...
Tungsten alloy rod has many excellent characteristics such as high density, high melting point, small size, extremely high wear resistance, high hardness, high tensile strength, hi...
Tungsten alloy block can be used for molds and counterweights, such as speedboat counterweights, vehicle counterweights, aircraft counterweights, helicopter counterweights, marine ...
Tungsten alloy ring can be used for counterweights in various fields.
Tungsten alloy tube is generally used in industrial radiation shields and counterweights.
Tungsten alloy ball can be used as golf ball weights, fishing sinkers, military weights, missile warheads, armor-piercing warheads, shotgun bullets, and prefabricated fragments.
Tungsten alloy cube is generally used for military purposes such as bullets, prefabricated fragments, counterweights, and can also be used for craft ornaments.
Military tungsten alloy is mainly used for bullets, armor-piercing bullets, warheads, grenades, artillery, tank guns, tail stabilized shell-piercing armor-piercing bullets, various...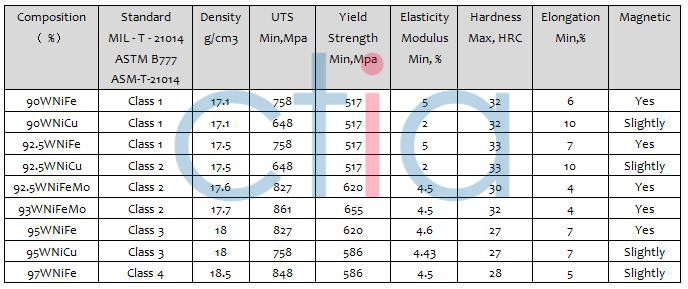 Tungsten heavy alloy standard includes ASTM B777, MIL-T-21014, ASM-T-21014.
Tungsten alloy shielding parts are mainly used in medical and industrial fields. Compared with lead, it has the advantages of non-toxic environmental protection, high density, smal...