The versatility, durability, and cost-effective properties of tungsten-copper (W-Cu) alloys have led to a significant increase in their use in many fields and applications. They show outstanding performance in terms of hardness, strength, electrical conductivity, high temperature resistance, arc erosion resistance, etc.
Tungsten copper products are meeting the increasing demands of high-tech applications, such as major electronic equipment, safety equipment, aviation and power generation, etc. CTIA GROUP provides these industries with the best quality foil, strip, sheet and plate products to meet all specifications of functional performance, precise size, finish and packaging of the exact requirements of customers.
Tungsten copper rod is polished and manufactured by pressing and sintering. All rods are batch controlled and quality testing reports are available upon request. Sizes can be customized from 2.0 to 100mm in diameter with short lead times. We offer flexible deliveries and maintain constant stock levels as we adopt our customers' logistical requirements and needs.
Tungsten Copper Alloy Grades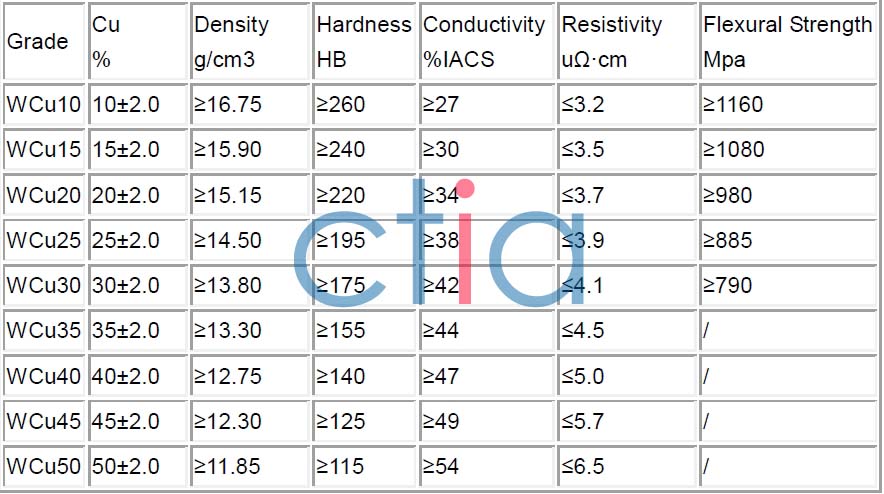 The copyright of the article belongs to CTIA, please do not reprint without permission.
THE END
Like and Share